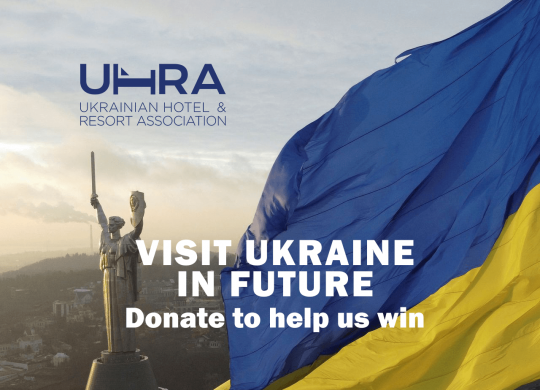 Apart-hotel Greenwood joins the VISIT UKRAINE IN FUTURE initiative, which was created by the UHRA HOTELS AND RESORT ASSOCIATION of UKRAINE with the support of the STATE TOURISM DEVELOPMENT AGENCY (DART) and the All-Ukrainian Public Union Visit Ukraine.
The essence of the initiative is that every not indifferent citizen of Europe, Canada, the USA and other countries will be able to make a "charitable" booking of rooms in Ukrainian hotels. Thus, to help hotel teams in providing humanitarian assistance to Ukrainians and survive this difficult time for the country and business.
To do this, you need to book an apartment at a special rate and pay for it on the web site. The rate is a charitable contribution to the development of our hotel, but if you want to come and use it, we will always be glad to see you!
Thank you for your indifference and involvement.
Everything will be Ukraine!
Even if you do not plan to come to Ukraine in the near future, but want to help Ukrainians, you can do this by booking and paying for a room in one of the Ukrainian hotels.
By booking an apartment at the Visit Ukraine in Future rate and immediately paying the cost of the room, you contribute to our victory.